See how streaming service NOW TV uses Syntasa to make recommended actions, content, and experiences for their customers.
Challenge
Wanted to understand how their customers engage with their product
Large volumes of clickstream data in a legacy Hadoop infrastructure which processed their data slowly
Complicated Adobe clickstream data was difficult to interpret
Burdened with writing complex SQL queries
Solution
Syntasa is running natively on NOW TV's existing Google Cloud Platform infrastructure. They now are able to ingest their Adobe clickstream data automatically, and now have improved efficiencies as they process their data and scale to multiple new markets.
Results
Able to process their clickstream data 500x quicker than previous environments.
Access to data in BigQuery allows them to experiment, iterate, and get results faster.
Syntasa has democratized NOW TV's Adobe clickstream data.
Analytics team can provide consolidated Tableau dashboards with all of their metrics.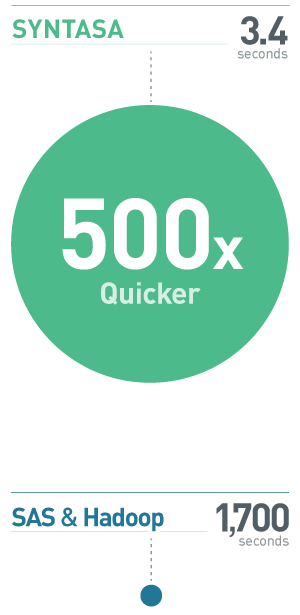 The decision to invest in Syntasa was quite easy as it was loaded with benefits that we could leverage just straight out of the box, without the need to sacrifice or replicate any technology investment we had already made.
Want to learn more?
Read the full case study to hear more about the challenges, solution and results experienced by the Data Intelligence team at NOW TV.