Sky identifies customers across devices and channels to provide better customer experiences.
Challenge
Sky had vast amounts of untapped Adobe Analytics behavioral data, which was notoriously complex and difficult to process
Customers produce massive amounts of data each day, from multiple sources and touchpoints, and Sky needed to combine them in one place
Sky was eager to meaningfully leverage their data to achieve marketing and business goals and maximize their return on investment with GCP
Solution
The company did not want to purchase another SaaS product that would require them to add another tag and further silo their data. Instead, they turned to Syntasa because it could run natively within their big data environment and combine the data from their existing martech and adtech tools. This helped their analysts leverage both behavioral and enterprise data at the individual level to understand customer behavior more fully. And because Syntasa keeps all of the data within Sky's private GCP account, it does not pose any security or GDPR-related concerns for the business.
Use Cases
Churn Reduction
Product Recommendations
Identity Resolution
Adobe Analytics Adapter
Results
Sky can now recognize each customer across multiple channels to match each customer's needs to relevant experiences – improving both the customer experience and business outcomes
In just two months, Sky was able to join their enterprise data sources with vast amounts of previously underutilized behavioral data to inform marketing, service, sales, and product development initiatives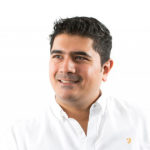 See Syntasa in action
Actions speak louder than words. See what an AI assisted customer intelligence platform looks like in action.