Solutions
Our approach combines an ever-evolving library of abstracted best practice use case apps with an intuitive drag-and-drop interface and configurable app builder.
First-Party Behavioral Data Integration
Unlock the true potential of your digital clickstream data by transforming it into intelligent actions, utilizing Adobe or GA 360 adapters.
Data Compliance
Secure your customers' personal identifiable information (PII) so that you always remain compliant with privacy regulations like the General Data Protection Regulation (GDPR) and the California Consumer Privacy Act (CCPA).
Data and Insights
As behavior shifts to digital platforms, it's critical that brands pay attention to their online interactions and use that information to make better decisions and take better actions.
Personalized Recommendations
Gain the flexibility to apply ML, value, and bespoke merchandising models for product recommendations, without the constraints of marketing tech stacks.
Identity Resolution
Configure your own Unified Identity Graph for system agnostic omnichannel analysis, optimization, and decisioning. Combining this with SYNTASA's auto-process and automated data auditing features will significantly minimize your operational costs.
COVID Insights
Citizen behavior has been gradually shifting online for years. The COVID crisis has provided a massive jolt. Agencies that are not leveraging digital data must address this blind spot.
Algorithmic Attribution
Create an attribution app to centralize, analyze, test, and act on attribution model intelligence and go beyond simplistic conversion events to expand attribution model usability.
Call Center Reflection
Leverage enterprise customer data with a behavioral context to discover the optimal path to conversion, retention, and profitability.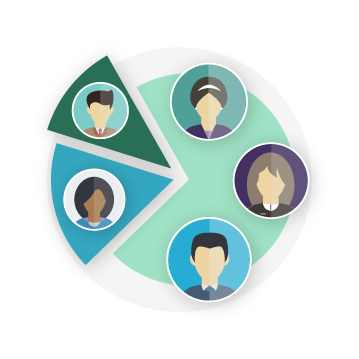 Audiences
Drastically cut your advertising spend by only targeting those that are likely to purchase or expand your audiences in the most cost-effective way using first-party data and machine learning.
See our solutions in action
Explore how Syntasa can equip you with the right tools to enable value realization.